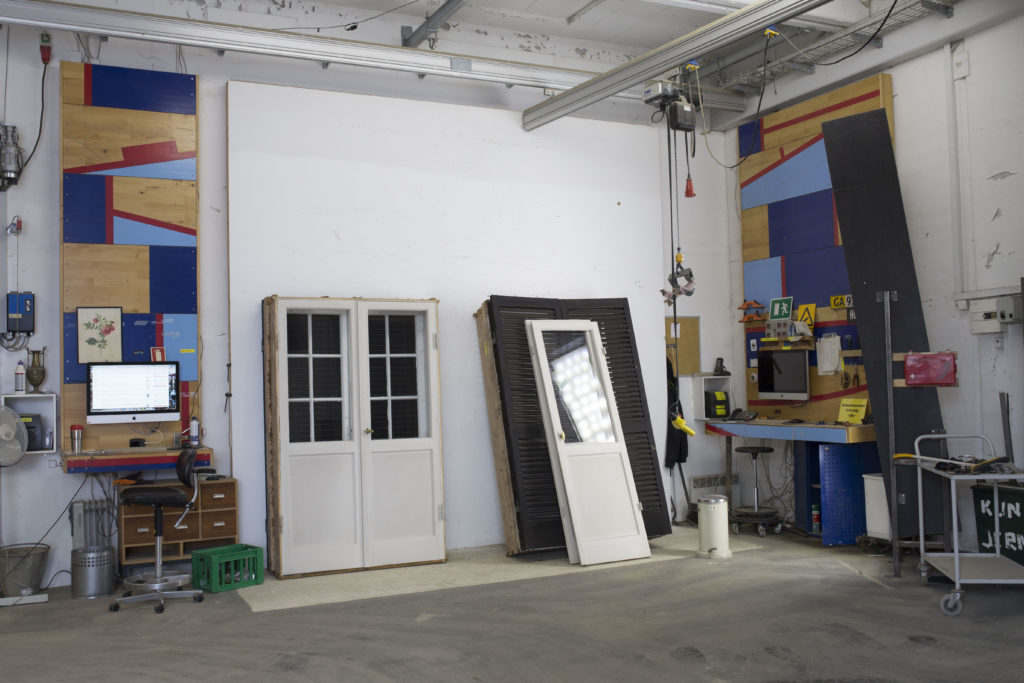 Vi søger en håndværker med skrivefærdigheder til vores butik på Amager. Din primære arbejdsopgave bliver at vurdere indkomne varer, skrive produkttekster og tage produktbilleder. Derudover skal du placere varer på vores lager og udføre lettere kundebetjening. Arbejdet er til tider fysisk krævende. Det skader derfor ikke, hvis du er i god fysisk form.
Who are you?
For at komme i betragtning til stillingen, skal du besidde en bred faglig viden om byggematerialer. We imagine, at den rette person har en fagmæssig baggrund som tømrer, snedker m.v. Den rette person kan desuden levere god kundeservice og godt købmandskab. Det er desuden et plus, hvis du har kørekort til truck.
The job requires:
Bred og velfunderet produktviden om vores varegrupper. We have a wide range,,da,which includes doors,,da,floor,,no,the-Artikler,,es,plumbing and much more,,da,That you can your spelling and articulate,,da,Good work colleagues,,da,We are the largest construction market in used construction materials,,da,We annually over,,da,million visitors in our web shop,,da,We put daily new items up on the website and we are experiencing an increasing need to accelerate the work of our photo studio,,da,that sustainability pays off financially,,da,social and not least for reasons environment,,da,The last few years we have expanded our business with sustainable building components,,da,Deadline d.12/07-17,,en,We read applications continuously,,da,If you are interested in the position please send a short,,da,motivated application with corresponding CV and an image,,da, som indbefatter døre, windows, lamps, gulv, el-artikler, vvs og meget andet.
At du kan din retstavning og er velformuleret.
That you are not IT-fright and can handle a camera.
That you are an avid sailor, have a sense of order and work structured with a good view.
You can expect:
Fuldtidsstilling (37 hours a week)
An independent and varied job.
A life as you are in the planning.
Gode arbejdskollegaer.
Who is Rebuild?
Vi er Danmarks største byggemarked med brugte byggematerialer. Vi har årligt over 1 million besøgende i vores webshop. Vi lægger dagligt nye varer op på hjemmesiden og vi oplever et stigende behov for at accelerere arbejdet i vores fotostudie. Vores vision er, at bæredygtighed betaler sig både økonomisk, socialt og ikke mindst af hensyn miljøet. Vi har eksisteret siden 1998 og er specialiseret i opkøb og videresalg af genbrugsmaterialer. De seneste par år har vi udvidet vores forretningsområde med bæredygtige byggekomponenter. We have among others. delivered 1800 kvm2 wall panels of recycled wood to Copenhagen Towers in Ørestad and helped to design and build Cofocos New Restaurant Growth in St. Peter's Straits.
Praktisk info
Deadline d.12/07-17: Vi læser ansøgningerne løbende.
Salary by agreement.
Hvis du er interesseret i stillingen bedes du sende en kort, motiveret ansøgning med tilhørende CV og et billede. In the subject line please write,,da,JOB,,en,PHOTO STUDY,,de,Thomas@genbyg.dk,,en,If you have questions or require additional information,,da,tel,,da,no.,,pl: JOB – FOTOSTUDIE. The mail should be sent to: Thomas@genbyg.dk
Hvis du har spørgsmål eller ønsker yderligere information, så skriv eller ring venligst til:
Thomas@genbyg.dk / tlf. nr.: 38160784