Vil du være med til at videreføre Genbygs udvikling, som Danmarks førende virksomhed inden for salg af brugte byggematerialer? We are seeking a new colleague, som bliver ansvarlig for vores butik på Genbygs hovedadresse: Amager landevej 185, 2770 Kastrup.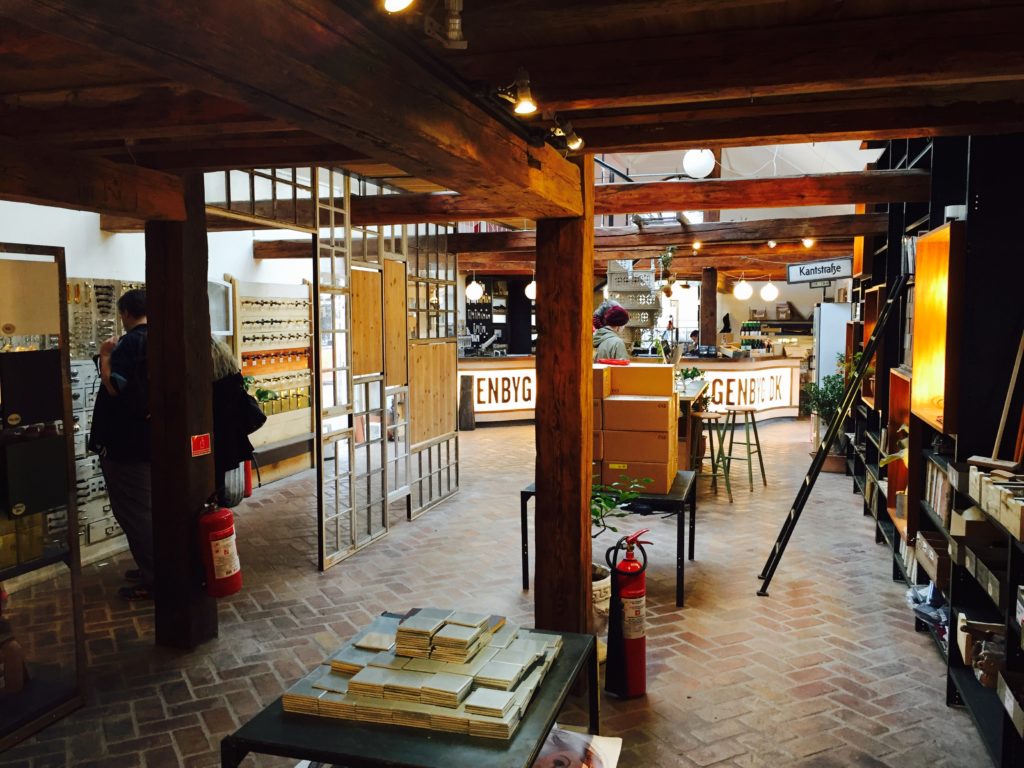 Om jobbet
Som butiksansvarlig hos Genbyg, bliver din hovedopgave at stå for den daglige drift og sikre butikkens aktiviteter og udvikling. Du kommer til at få en alsidig og spændende hverdag, som er fagligt udfordrende med håndtering af et varierende varesortiment.
Som butiksansvarlig skal du stå for følgende driftsområder:
Kunderådgivning
Lagerstyring og opdatering af varesortimenter.
Varehåndtering (bestilling af nye varer m.m.).
Pakning af varer – bestilt via. Genbyg.dk
Administrative ad-hoc opgaver.
Om dig
Du er muligvis butiksansvarlig i en trælasthandel eller en isenkræmmerforretning og søger nye udfordringer. Måske har du meget erfaren som salgsassistent og er klar til at tage det næste skridt. Du kan også være uddannet tømrer eller snedker med solid erfaring inden for kundeservice, varehåndtering og administration.
Du skal have sans for detaljen og besidde en forholdsvis bred viden om byggematerialer. Your job function in Rebuild is very important for our success,,da,We therefore expect,,no,ambitions and want to create a good shopping experience for our customers and contribute to a good working environment among our employees,,da,Customer oriented,,da,Fagstærk with a broad knowledge of building materials,,da,Full of good humor and contagious commitment,,da,We are a rapidly expanding company with big goals for the future,,da,that a sustainable construction pays off,,da,both socially,,da,economical and not least for environmental reasons,,da,and specializes in the purchase and resale of used building materials M. M,,da,In addition to our shop on Amager,,da,We open soon a new branch in Soro,,da,We are also in the process of designing a new,,da,ultramodern shop,,da,to be launched,,da,February,,de. Vi forventer derfor, at du udviser engagement, ambitioner og har lyst til at skabe en god købsoplevelse for vores kunder og bidrage til et godt arbejdsmiljø blandt vores ansatte.
Som person er du:
Kundeserviceorienteret.
Fagstærk med en bred viden om byggematerialer).
Fuld af godt humør og smittende engagement.
Udadvendt, imødekommende og ansvarsfuld med en positiv indstilling til de daglige arbejdsopgaver.
Om Genbyg
Vi er en virksomhed i rivende udvikling med store målsætninger for fremtiden. Vores vision er, at en bæredygtig byggebranche betaler sig – både socialt, økonomisk og ikke mindst af hensyn til miljøet. Vi har eksisteret siden 1998 og er specialiseret i opkøb og videresalg af brugte byggematerialer m.m. Ud over vores butik på Amager, åbner vi inden længe en ny filial i Sorø. Vi er ligeledes i gang med at designe en ny, topmoderne webshop, som bliver lanceret 01. februar 2018 (Our current shop has annual,,da,million visitors,,da,please send us an application with accompanying CV and a lifelike picture,,da,BUTIKSANSVARLIG,,sv,The application please send to,,da,you can contact us at the above address or via,,da,Genbyg A/S,,en +1 million besøgende).
Praktisk info:
Application deadline: 20/12 2017 – vi læser ansøgningerne løbende.
Løn efter kvalifikationer.
Hvis du er interesseret i jobbet som butiksansvarlig hos Genbyg, så send os en ansøgning med tilhørende CV og et vellignende billede. In the subject line please write,,da,JOB,,en,PHOTO STUDY,,de,Thomas@genbyg.dk,,en,If you have questions or require additional information,,da,tel,,da,no.,,pl: BUTIKSANSVARLIG.
Ansøgningen bedes du sende til: job@genbyg.dk
Hvis du har spørgsmål til jobbet, kan ­­du kontakte os på ovenstående mailadresse eller via. tlf. nr. 38160784
The best greetings
Genbyg A/S