We have recently started the workshop by Vordingborg, where we are busy at the moment. We are looking for one skilled Furniture- or joiner with workshop experience, who can work independently. You get to work with an experienced carpenter, who possess a lot of knowledge about the working of recycled wood.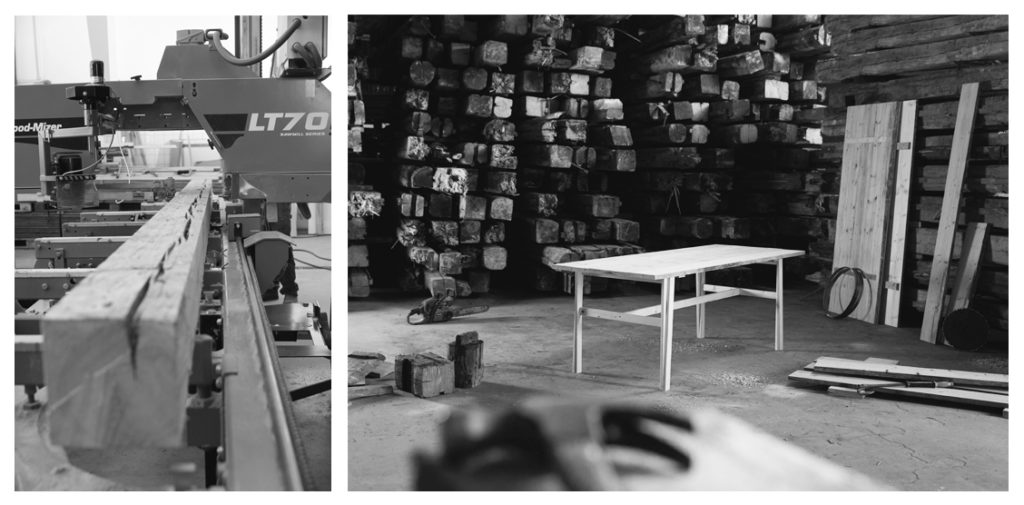 who are we?
Rebuild is the largest dealer of used building materials. Vores vision er, at bæredygtighed betaler sig. Vi har eksisteret siden 1998 and specializes in the purchase and resale of used building materials. The last few years we have expanded our business with self-produced design products. We produce even recycled materials, og har fokus på at udvikle æstetiske designløsninger til en overkommelig pris.
Om jobbet
The work consists of preparing the materials for sale in our shop and to production of sustainable furniture. The tasks include, among others: cutting of used construction timber (has its own sawmill), and the shaving, sanding and oiling planks M. M.
You get a versatile and exciting everyday, that is academically challenging, with tasks that vary from day to day. We emphasize, you can work in a structured and can assure the quality, that all tasks are performed correctly and delivered on time.
Who are you:
You are trained Furniture- or joiner.
You have plenty of workshop experience and mastered all the techniques within your snedkerfag.
You can stand for quality assurance in production, so everything's done properly.
You work independently and structured with a good view.
You are not afraid to take responsibility and can stay organized.
You see yourself as a team player with good interpersonal skills.
You have a driving license (was, kategori B)
Praktisk info:
Der er tale om 30 – 37 hours a week.
Wages, corresponding to qualifications.
If you are interested in the job, please send a short motivation letter with their CV and would like a few pictures of previous projects. The application should be sent to: Andreas@genbyg.dk
Deadline for applications is. 17/12 12 o 'clock – vi læser ansøgningerne løbende.
Hvis du har spørgsmål eller ønsker yderligere information om jobbet, så skriv eller ring venligst til:
Andreas@genbyg.dk / tlf nr: 40 11 68 06